One-stop solutions provider for all HORECA needs.
Food Service India Pvt. Ltd. (FSIPL) is a leading provider of culinary solutions and services to commercial kitchen, offering a comprehensive 360-degree approach to optimize backend processes, menu development, product training and ongoing support until staff can handle operations independently.
Cost effective ways to
improve your menu
We work closely with customers to create innovative and sustainable solutions that meet their unique needs while adhering to the highest quality standards.
Our state-of-the-art R&D facility, comprising experienced chefs and food technologists, drives innovation and expertise at FSIPL.
We ensure a healthy mix of offerings to our customers that add to their topline growth, create process efficiencies and enable significant cost savings.
Our R&D head, Ms. Tayabba Shewan along with the competent team of food techs from across India pose as one of the cornerstones of FSIPL.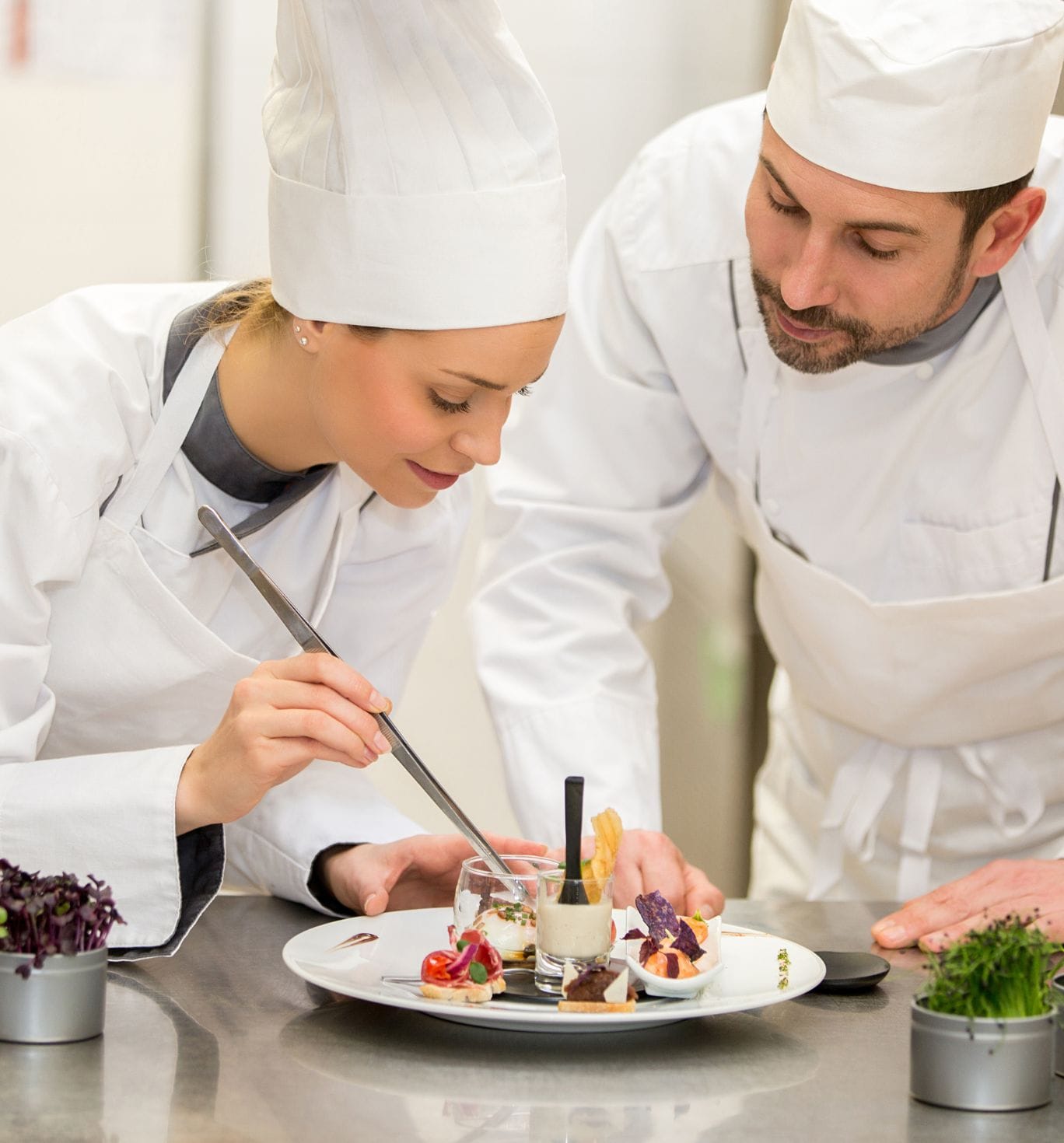 Our product baskets are curated to fit the needs of chefs and the hotel segment. We handhold and train your team to accelerate the adoption of our solutions so that you can focus on what you do best – running your restaurant.
Menu is the face of every kitchen. What goes into the menu speaks a lot about the passion & dedication of the chef and their kitchen. Our team of experts help you curate and expand your menu as per the industry trends and changing consumer palate.
CRAFTING GENUINE INGREDIENTS
Powered by the needs of the food service and convenience foods industries, FSIPL provides a range of culinary solutions that assist chefs in saving time and cutting costs while retaining their passion for innovation. These solutions are crafted by a team of proficient chefs and food technologists, ensuring an ideal blend of taste and food style.
STANDARD OPERATING PROCEDURE
Our solutions are designed to optimize the flow of goods and ensure seamless operations for food service establishments. From sourcing and procurement to warehousing and distribution, FSIPL leverages its extensive network and expertise to deliver reliable and efficient supply chain services.